April, 2012
10 YEARS AGO.
Choosing my religion.
Create from zero.
If I can do it, you can do it.
"You have manifested your dream," said Erin when she walked into our office. My new soul photographer had just woken up in our ashram for the first time. She is right, I thought. Awakened, I was telling myself: I have manifested my dream.
La Lumière is my ashram in South France. Last year in June, more than 120 souls from all over the world gathered here to celebrate our 10-year anniversary. My friends, my allies, my companions all share the same idea:
Love will win in the end.
10 years earlier, I arrived here with a deep knowing in my lion heart. My plan: build a house for God and people to reconnect with their souls. My friend helped me to get a mortgage and I sold my car to get started. I had no other resources but my vision, my trust and God. I resisted that it had to be France of all the countries in this world and the French of all global tribes. But God was clear about this and Agni too.
The night before the final decision was made, I had a vision of one of my 4 gurus that guide me through the universe and life. Swami prepared me: "You will go to a Holy Grail place to South France." (Believe me, in this moment I had no clue what he was talking about.) The day after, when I was ready to ask Agni where my place is in this world, he took a needle and pinned it right to the spot in the South of France where La Lumière breathes peace and love every day now.
Against all odds, my heart knew. I do not believe in accepting what comes easy.
I believe in living what you know to be true. This may include things I do not like or even resist. And this knowing is the reason that all my visions and initiations manifest.
My dream was to build an ashram and inject it with the happiness and holy experiences I brought with me from India. I did it on my own terms. My dream was to unite the contradictions of daily life and spirituality, of modern life and God.
BELIEVE, BELIEVE, BELIEVE.
TRUST IN GOD AND DO WHAT IS NECESSARY.
La Lumiére is the manifested proof that it is possible to create from zero. I started with a sold car and a loan. Miracles unfolded in uninspected ways. With the help of Agni, I discovered my talent to read the Akasha and orders after orders rolled in from all over the world. I read seminars, soul readings and workshops for healers, shamans, visionaries, world changers; women empowerment and whole healing essence worlds were born. I was reading and La Lumière was growing.
10 years of transformation, memories, up and downs, lovers, disappointments and fierce integration.
REBOOST & INCARNATE LOVE
Voila. May I present:
http://thefemalegrail.com/la-lumiere-durgas-ashram/
http://thefemalegrail.com/la-lumiere-durgas-ashram/juicy-ashram-life/daily-meditation/
Are you searching for a spiritual time out?
Are you craving for a fusion of spirituality
and freedom?
La Lumière for you: evolution!
http://thefemalegrail.com/la-lumiere-durgas-ashram/juicy-ashram-life/for-you/
Our Temples are the heart of La Lumière. Visit:
The Temple of Divine:
Melting pot of Hindu passion, Bhuddhist reflection and eternal love of God.
Durga dances.
http://thefemalegrail.com/la-lumiere-durgas-ashram/juicy-ashram-life/temple-of-the-divine/
http://thefemalegrail.com/la-lumiere-durgas-ashram/juicy-ashram-life/jesus-prayer-room/


THE POWER OF NOW:
NEW HORIZONS
This is the beginning. We are working to fill up all rooms about La Lumière, so they can shine in the web universe. Gradually, we will open more insights for you.
I dream and create visions about community, a Nature Spa, an art festival, a spiritual women conference, pilgrimages and…
New spiritual waves roll towards and over my ashram.
We can stop circling around our own axis.
We are ready to create and live spirituality on our own terms.
Do you want to align with your sacred path and learn how I shaped my own religion?
Do you dare it? Receive the "SIX WAYS I SHAPED MY OWN RELIGION"
when you subscribe.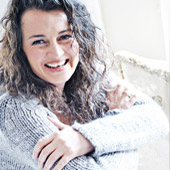 more visions delivered
to your inbox
With wild love,

Comments
---
I know.
It has been 4 weeks.
I was out of space.
That happens to me from time to time.
But I am not sorry.
Dyana Valentine about not being sorry.
Clair/Voyant:
Reminder of shining lights!
A mystic visionary is a seismograph for energies and universal waves. Spiritual themes that come from beyond our worldly boundaries. The visionary listens. She surrenders to the higher dimensions. She is a translator. She is a channel for the spiritual worlds. She works continuously on new translation programs to communicate the new energies. She knows that spiritual planes break through in unpredictable ways.
People think she is erratic. But in reality it's her way of universal devotion. She loves God. She is a translator for the people, her wildness has to be untamable. She is rebellious and unconventional. It's in her nature.
I am a visionary channel for our time.
I am a translator. It's my life. I am grounded in heaven. I am constantly searching for a form to communicate a synchronic message and to transport multidimensional thoughts into linearity.
This journey has taken me far.
The signs of Now:
Mother Earth is right in the middle of a contraction.
She rebirths herself. The Earth gives birth in waves and Heaven is delivering in rhythms.
Gold is delivered to you:
The "dolce far niente" (Sweet doing nothing).
When Heaven meets Earth: just relax.
It's a huge chance for our society if we are willing to open up to a new dimension. Right now we experience Earth's labour. We are rebirthing with her. Flow with it. Rock with Earth's waves. You don't have to do any more.
My mystic visionary tool is stillness.
When I am gone, I listen.
The shift is on.
The vibration rises.
But I'm not idle while on my rollercoaster trip through the dimensions.
I can accomplish quite a lot:
: I bought a new Earth.
: I made some sacred Shakti fires to help the transformation of this new space
and Mother Earth. I cried with witches and the collective pain of women.
: Through healing the land and a part of Mother Earth, I healed my self.
: I have set the wheels in motion for the creation of a Nature Spa.
: I have built several pages to give La Lumière a new home
on thefemalegrail.com (to be reveiled very soon).
: I redefined my relationship with La Lumière. Now we are clear.
We have visions what future we want to belong to.
: I dreamed about spiritual leadership and Zeitgeist.
: I was in heaven: lost & found.
: I melted with Earth.
: I worked on a translator for my cosmic language.
: I received and I collected.
Darling, I love you more than ever.
Remember: We are one.
Even though, now and then I am not here.
Nobody home.
But take this promise:
I will always come back.
With fierce love.
And a new vision.
Comments
---