July, 2013
…for co-creation.
Work only with people of equivalent ambitions. I have built teams and I have built an ashram. Along the way, people came and went, joined and left the common visions, ideals and projects. In the end the best ones stayed – those who are always for the higher goal. The warriors of greatness. Those who know about me: She demands a lot, yet she peels significance and she gives it back a million times. She is not easy, but she is worth it.
What I have learned.
Before you enter into a commitment with someone, offer a personalized value list.
What is essential, important and vital for you?
If you want to move worlds you need your warrior team beside you.
The battle begins…
Listen carefully and you know it too. Take a stillness break and you can feel it – the turmoil, vibrations and stirrings of an ongoing battle. Two tribes are bulldozing for supremacy. One has had it comfortable for centuries and is now, as discourse would have it, in a state of cosmic crisis. The other – determined, educated, alpha, dynamic and self-assured – surges ahead in terms of establishment of value and new challenges as it renegotiates its identity.
In fashion, culture, politics, it's the return of the spiritual warrior.
A high-spirited model: virile and fiercely feminine. Yin and Yang.
In an unsure and sever époque I flirt more and more with the idea of warriors rolling up their sleeves.
Who will win?
The one who is here to protect, to reestablish values and face down obscurity.
A spiritual warrior wins and succeeds. For a lifetime.
You are free to pick your values.
Decrypted: choose your side.
: Declare what you expect: Give away great responsibility and set your expectations and consequences.
When people know that there are boundaries it raises their engagement and motivation to grow with you. And when we dare to enter new territory that inspires us for peak performances, we can reach past our boundaries and give each other wings.
: Ask for all. You deserve it: Commitment of time and spirit. The team commitment.
I still love the idea of the three musketeers: One for all. We give it all and in the end we celebrate it all.
: Never get up from the table if you began the war. I want to work with people who stay seated when it gets hot so that we can go through it together. We fight the good fight and let the power energies crash. But until the end, we do run away from our petty power plays. The challenge is to stay in the hot seat and withstand the power. Here we grow.
: Prove you deserve a place with your actions. I am willing to work with people who make a declaration of war for peace and a better world, but you have to show me that you mean it and why. We do not want to be good. We want to be great.
: Truth: Openness of thoughts. What we really think is important. Talk it out. Talk it through. Challenge yourself: have I created a liability? Do I need to re-think you?
: Simplicity: What we create raises up our lives and the world. What we fight decreases generosity, humanity and importance.
: Love: Love what you do or leave it. Love those you work with because you deserve respect and dignity.
: Immortality: Once we have lived a day, it's gone forever. If we waste that day by investing our time in actions that don't produce the better world we want, that loss is permanent. You're free to decide what "best" means to you. The "best" is your soulgoal, your own ideal, and each day is a new horizon to walk it. Values act as our GPS to put us back on course time and again, so that day after day, we're moving in the direction that takes us closer and closer to our definition of the "best" life we could possibly live.
Join us in the battle for what
we really believe in.
The question to ask yourself is this:
What is truly important to me in life?
Brainstorm a list of your values as your answers to this question.
Understanding our new tribes, our desires, our changing battle points, our wants and dialects – and what winning means to us – has never been more important. For new ways of insights, explorations, illuminations and more, secure your ticket now. Let the battle commence.
For the wilder shores of your imagination…


Comments
---
A small gathering for celebrities from heaven
starts at La Lumière
September 15th
A new way to live the ashram lifestyle of heaven on earth in South France.
We need to inspire our future. We raise new vocations and unite spirituality and the mundane life. So we come together to inspire small revolutions.
The Soul Series is a creative workshop, wellness retreat and salon at La Lumiére. It offers you 5 days of inspiration, cooking classes with the Michelin star chef Michael Spiridon, our one-of-a-kind Nature Spa, shared meditation and soul art. The Soul Series is 4 evenings of outdoor dining with sparkling conversations, led by Sophia-Shomani Elmlinger about "living food" and a "Your Future Book Salon" with Durga.
The air above La Lumiére tingles like Champagne.
A firework of senses will shower the South of France like glittering rain. September 15 – 19
the package:
cooking + nature spa + inspiration
: you will be seduced
by Michael Spiridon and his 3-star gourmet universe.
An internationally-renowned chef, Michael combines raw food and the 5 elements in a vegetarian food explosion. Your senses will be enthralled by his sophisticated recipes, healthy and so yummy. Back home you will remember your new love with easy menus for the season.
: you will be pampered
body and soul by our Nature Spa Team. Dive into the calmness of the Mother and recharge in nature's wildness. Your cells will tank up power and stillness.
: you will be bewitched
by Aliana Devi and Durga and our Art temple. We dive into a sea of soul art creation. Your body becomes part of an art work and we unite body and soul.
: you will be mind-washed
by our inspirational, world-changing ideas. Three 15-minute evening terrace talks followed by inspirational conversations over dinner. Topics include "living food and beauty," "pioneering local organic farming" and "living your vocational dream from heaven."
about your hosts at The Soul Series ::
Durga*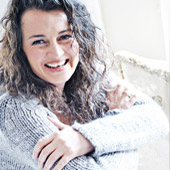 I have a fire under my bud. I cannot stop finding ways to revolutionize spirituality, clear off dusty layers and fall deeper in love with world changers, revolutionaries, earth savers, tree huggers, idealists, dreamers, thinkers, leaders with vision, nonconformists, artists, stargazers, trailblazers, fire spitters, Masters, Gurus and all who see things differently. I am the Lady of the salon and creator of The Soul Series with celebrities from heaven and world domination festishists. Be my guest and inspire the world.
Michael*

A taste of classical French and Italian cooking.
: He cooked at Roxanne's Restaurant in San Francisco.
: After Roxanne's he joined Lydia's Organics, a small vegetarian restaurant that later became the premier vegetarian restaurant in San Francisco.
: He is a passionate advocate of 100% local and organic. We stimulated growth for organic farmers and growers and we love him for his pioneer ambitions.
"I believe that a good cooking class should cover a basic understanding of raw food and some basic recipes that one has to know, but also to combine this with cooked foods, because some flavours cannot be created with only raw preparation, and some more elegant textures and experiences cannot be obtained without heat or grill. The same way goes for raw preparation; some elegant and vibrant flavours can only come from a raw preparation, so to combine and to share what to focus on in the kitchen is something I feel I want to be apart of, both in a cooking class and in a cookbook."
about your days at The Soul Series ::
We'll start each morning collecting herbs for green smoothies with a light breakfast outside, then you will enjoy the Nature Spa until noon. You'll break to cook with Michael for a healthy lunch, then dive back into the the Art Temple and Nature Spa until 5pm. Each night will feature the evening's Special Guest for a night of fine dining and conversation. All 100% organic: the food and the nature spa treats.
The registration deadline is August 30, 2013.
The cost per gathering is EUR 1,450.
All meals are included.
If you have questions or want to register, please contact us: moc.liamgnull@ereimul.al.eciffo
Your Soul-Gathering package EUR 1,450
: 5 Cooking classes with Michael
Nature Spa:
: 2 Massages (Facial and Bamboo)
: 1 Clay enveloping
: 4 herbal foot baths
: 4 morning yoga sessions
Art Temple:
: Body Mapping
: Soul art
4 Soul Gathering Salons:
: Dinner with a heavenly creative boost, laughter and serious world changing ideas.

Your Soul-Gathering Concierge package is EUR 2,200
: 5 Cooking classes with Michael
Nature Spa:
: 2 Massages (Facial and Bamboo)
: 1 Clay enveloping
: 4 herbal foot baths
: 4 morning yoga sessions
Art Temple:
: Body Mapping
: Soul art
4 Soul Gathering Salons:
: Dinner with a heavenly creative boost, laughter and serious world changing ideas.
+
Hotel accommodations
: We book your room at our chosen location and will mail you details.
: Airport-Transfer
: Transfer from Hotel & La Lumière

We welcome you.
Comments
---