July, 2014
Dear beloved ones,
It is, was, and will be a hard decision. I had to make it.
Thefemalegrail.com will pause for three months while I am writing volume 3 of Jesus The Book & Series.
It was not my plan. I had other goals; I wanted to keep everything going at once.
But…
I had shouted loudly, maybe too loudly, to my God: Show me what it's really about.
And, do you know, He responded. Things started to roll. Small and big miracles happened.
So I am writing. I will dive deep to retrieve my forgotten memories: 18 years with Jesus in India, walking the Silk Road, our friendship with the Celts. So much that's precious and forgotten needs to be found again.
In the meantime, I can't make promises but I may be able to share new visions and writings along the way.
I feel speechless like I always do when I have to go far beyond what I'd expected.
But I feel your support.
Thank you, beloved one. We are always connected. I will be back in autumn with new visions.

I love you.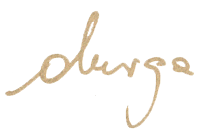 Comments
---