Align with your sacred path
Do you dare it? Receive my e-book
"SIX WAYS I SHAPED MY OWN RELIGION" when you subscribe. It's FREE!
OUR MISSION
WE BELIEVE: YOU ARE LIGHT. AWAKENING IS
A NATURAL EVOLUTION OF LIVELIHOOD.
FIND YOUR INNER ASHRAM THAT WILL LIVE ON IN YOUR HEART WHEREVER YOU GO.
THE NEXT WAVE OF THE RISING GOLDEN AGE OPENS NEW HORIZONS OF SPIRITUALITY.
WE BREED NEW VISIONS OF HOW TO SERVE TO EXPRESS OUR SOULS AND HONOR MOTHER EARTH: THE ART OF CREATION,
THE ART OF HAPPINESS, THE ART OF GOD.
La LumiÈre TEAM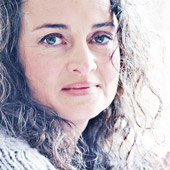 .
contact
We love to meet you.
We love
your email:
office.la.lumiere@gmail.com
Facebook:
Let us meet there. Often.
By phone:
"La Lumière. Bonjour."

0033 498 11 31 62
Mail to:
93 Chemin de Vauloube, La Begude,
83600 Bagnols en Forêt, France
find us:
in
google maps
---