April, 2015
I am here to raise up a revolution. I am here to incite a new spirituality beyond religion. I am here to gather up the ancient seats of embodied enlightenment and update them for the 21st century. I am here to restore a feminine spirituality and represent the feminine side of creation.
La Lumiere, my ashram, is for sale.
Officially, we are searching for the right person who comes at the right time.
I built La Lumiere with deep love using my own hands, brick by brick. My task was to build an ashram far away from my home to show my devotion to my inner guidance. My aim was to show those who follow me how to trust in themselves, in life, in God.
Two days ago I fully realized what I did here: I built a manifested temple where the divine and earth fuse. People come here and fall into bliss, because they know their soul is home.
La Lumiere is the most magical place. The veils between the worlds are full of hidden secrets. The devas are so close they graze your skin as you walk through the gardens. Peace feels like flesh and the vibes of happiness are all around. (I will cry to leave, and still I know it's my time to go.)
An ashram is a place of saint honoring.
Where heaven and earth kiss.
A heaven where people sense their soul again.
A sanctuary where the light reigns.
This garden is ripened and ready to embrace its new keepers of sacredness to build and continue the chain of soulful dreams.
re-cover, re-unite, re-charge, re-member, re-juvinate
When we deeply understand that life is our initiation path, we give birth to tradition. It's important to understand that every creation has a birth (here's why I built my ashram ten years ago), a summit and an end. When we know that in our bones, we are one with the universe. My time has come to flow forward, and watch Chocolat to remember my radical roots.
I am ready to leave my heaven on earth and move on. My exploration takes me into an open land. I look inside. I lose my way consciously. I have built a temple; now it's time for me to build the next one.
The roots of tradition call us to build places where others can step in and build a new story. If we want to step into our next and greater version we have to step out of the familiar.
We are called to leave gifts behind, so that others can built upon our heritage.
We are the keepers of visions that benefit humanity, for the good of all. If I could, I would build an ashram every day, in every neighborhood. This is my heritage and my tradition: to inspire. I hope I inspired many to build their own ashram to fill with their desires: how they want to love God and the universe, great rituals filled with light and help, to pull the purest creation down to earth. A place where we remember the sacred light we are.
We are at the eye of a needle, a time gate to a new creation. Here we leave our old skin behind and transform. Ask yourself: what old layers are worn out? Be brave enough to explore new dimensions.
As for me, I am on my way to discover this new uncharted territory of creation. My new temple is already in the spheres. Out of chaos the new is born.
I now follow the wind and leave my gifts for the right soul.
So, are you the new owner of La Lumiere?
We are looking for you.
We embrace you. As part of our scared contract.
Eternal love,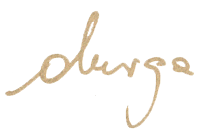 Comments
---
Let me show you how to re-collect it.
Copyright @ Robert Gendler
The theory of all things:
You are a traveling soul. You lived before and experienced former lives. You are the sums of your past experiences, and you are a traveler to the future. Your soul is on a journey to expand, learn, experience. See life as ongoing learning, because it is exactly that. You are well educated. You are a defined character. You prepared yourself very well for this life. Remember your potential.
You are your past.
We can slow down and collect our memories. A diversity of cultures is your heritage.
Your are your present.
Enjoy the now. Also try to be a better person. Expand who you are.
Your are your future.
Experience the changes and witness the speed of the future. The excitement, the unexpected, the eternal unknowing. We can create things that unveil the inexpressible.
Let's get to the good karma. For a long time I did reincarnation work with people. I always had the ability to see others' former lives that shine through the transparency of today. I have always been most interested in the power that souls have embodied, and how people can bring that power into this life.
See, we think it's all hidden from us, or maybe hidden within us: why we are here, and who we are. But you have the ability to connect with the incarnations that have prepared you for this life.
Your essence is embedded in layers of time, connected moments of your own synthesis, telling the power of your original story. It's all linked together and these things influence each other.
It does not matter what stage of life you are in, or what job you are doing: you are the sum of all you ever were and will be. We dissolve our slavery to time when we realize the parked potential we have stored for ourselves over endless cycles of life and experience.
The beauty of all things
A soul is a seasoned, multicultural being. With beautiful ethnic explosions you remember the potential, power and wisdom you bring with you, and you're richer for it.
You are already an expert shaping the future. You may have built temples, found liberation in caves, written books, invented the wheel, saved many lives. You may have been a leader or an explorer of new worlds in your former lives. With a new experience of our true Selves we can move into a forward-facing history of our potentials. Within you are dormant gene genies, true innovators. Delve into the places where you are still asleep and you may start to access an eternity's worth of beautiful data within you that's just waiting to create an ultra-bespoke future.
Realizing that we developed potent greatness in former lives changes karma from something negative to something positive.
Let's find out where you have developed greatness.
You can do it.
#lovepositiveness
What potentials have you brought to this life? Come into your dreams and trust the natural interlinking of your personal and cultural history. You have continuities of culture and the archeology of our souls, just linking future and past.
Your tool to protect the prosperity of experience is just to remember.
The ease of all things, or How to ask the right questions.
ASK YOURSELF:
In which 3 or 4 lives did I reach the highest potential qualities?
Take a diary or a piece of paper, and let God lead your writing hand:
In which the part of the world?
Now scan the world, you can use google maps to help you until the place lights up.
In what the time did this take place?
Write a number. Do not be shocked if you write 10,000 or 30,000 before Christ. We had highly developed civilizations like Atlantis and Lemuria.
Your indicators may be books, movies and cultures that fasciate you and resonate with you.
In what culture did I live in?
Who are you? What are you doing? Describe it. How does it feel? Paint images.
What do I need to know about this life?
Ps: Not everybody was Cleopatra, Mary and Mary Stuart. Just get over it. History was written by impersonators and imperialists. Cultures are traded by memoirists.
What potential did I cultivate in this life? What kind of genius did I live?
Give your potential names, qualities, colors and flavors.
How can I bring this potential into my life life now? What actions do I have to take to embody it?
Flow into it. You have reached it before, it has traveled with you. Use it wisely.
I hope you are having fun. I am writing this with the spaces of eternity as my punctuation.
I write as a former deep lover walking with Jesus #deeplove, a former queen who had a lion heart and many enemies #feminineleadership, and a woman who lived in the caves of Mount Neru teaching self-healing #poweroflight. These are some of my own incarnations that influence my life today. What are yours?
Comments
---