May, 2014
Ask yourself:
How will I make a difference?
My visions of a new spirituality.
The Future trends of the golden Yuga.
I have something important to show you.
It is important to understand the evolution we live in right now. You need to understand it to recognize its symptoms and its effect on our lives. When we are able to read it and wield it, we can co-create with the heart of the cosmos.
The critical evolution is happening now and affects our everyday lives. When we identify the layers of understanding, it's easier to open our hearts to a more meaningful expansion of imagination and words.
This involves crucial hope, new models, the significance of remembering, the Shiva-Shakti immersion, the Christ Consciousness grids. Yes, this is big. Our future matters.
And you find it in yourself.
Why now
We are the ones, and we have been waiting for this time. We as humanity have walked together through past evolutions. At one time the old seats of tradition gave us all the knowledge we needed to live within the laws of the Universe, the dharma and the earth's resources.
But now we are the ones who must hold a conversation between earth creation and the creation of the universe. We were born with the knowledge that only when we bring the two together, the earth-creation and the universe-creation, can we live in harmony and bring to life all that we wish: thriving communities, fruitful environments and sustainable lifestyles.
Ask yourself: How can we work with the earth and Universe so it does not stream against us?
Our time is both a blessing and a challenge.
Everything is popping up at the velocity of our time. It's a bloom of new visions and rapid shifts amid destructive, outdated systems that we ourselves created.
What is so special about our time?
It's about everybody. Not as Buddha came, Krishna came or Jesus came, as individuals to shift our minds. We are about to shift humanity with the collective. Everybody will be a leader in their way to create new collaborative communities. We need these in every part of our lives: our partnerships, our society, our ecological systems, how we farm, how we give meaning to money, how we grow as people.
Gratitude is the new religion.
When we surrender fighting the status quo, we can disconnect from the noisy world and enter a moment between the dimensions where everything is right. We will build on that soil, all the while inquiring: "What do we need to heal? What do we need to support that brings forward the life of Universe and Earth together?"
My bigger vision witnesses what is going on in the cosmos:
I am seeing big changes.
: Everybody is rising
Ideas that will not shift the collective will die.
Leaders have to listen and knit together the old seats of tradition and power with new meaning.
: Shiva-Shakti Immersion
Our society has too long ignored the Shiva-Shakti balance. Shiva is the masculine power of creation; Shakti is the feminine power of creation. When Shiva-Shakti do not kiss in eternal union they dance disconnected and fall in succession into self-destruction.
Our world is overpatterned with the masculine. We are in charge of raising up the feminine and re-understanding Shakti from an initiated female leadership. Only then are we are able to uncover truth from deep within.
The rise of the Shiva power in us is actually disoriented, because what we thought was a masculine role has lost potency. So the masculine reaches out with softness. The feminine is too fierce and the masculine too soft.
When we consider how balance is created, we can see that it is first provoked by extremes. But this time we will not experience the feminine becoming so fierce that it becomes self destructive; we will not experience the masculine falling apart.
Instead, we are all part of a bigger evolution. We are rebalancing Shiva-Shakti with new ideas to unify with the universal.
Bringing soft masculine and hard feminine into balance.
A New Masculinism. A New Feminism.
Ask yourself:
How can I balance my Shakti?
How can I balance my Shiva?
Christ consciousness
We are done with healing, transformation, forgiveness. The teachings are connecting us with wholeness now. The love that created the universe and actually holds it together will change our society. Earth herself is rocking the Christ-light from the inside out. This love and the Shakti that was suppressed will change our approach and understanding of ourselves, our business and work, everything.
We have dreamed this cosmic dream together.
We as soul society have dreamt that universe. We mediated in unison on this powerful new dream of a new earth that we have never seen before.
Remember:
You are part of this collective dream.
The story of the Universe continues
The cosmologists know our universe has a story of beginning when in one moment of eternity all was created from one singular source. A fire expanded into the whole universe filled with all that ever was and ever will be. Peaceful beauty was the source of everything. The cosmos had her secret of spacing time and timing space. It is woven into the universe and is always there.
I tapped into something when my friend and courageous-thought sparring partner Mary Garvey Horst created a live recording of me as my mystic vision opened. I saw into the heart of the universe.
We are now connecting with the beginnings of all times. The moment of God; the beginning of all. From there all our stored data from our past changes, and we remember.
Do you think we are walking backwards?
We are actually fusing together.
We were born in this magnificent glory. Luminous and golden.
We are connecting with the genetic origin of times to create a new evolution. We are walking backwards into our knowledge. We will carry it forward into an update for our age. We are about to reinterpret the creation on our own terms. We will apply it to our daily lives and take it from ashrams into our businesses, and from monasteries into daily life.
Everybody is in the game.
We are doing it together. Everybody is responsible for his and her part.
How?
Reconnect with your soul vision.
Silence is our souls' refuge these days.
We are healing the data of our past and transforming it into pure light.
We are about to create the data for a future
that we do not know.
We know less than we ever did.
The promise: It will be wonderful.
When we remember who we really are, we automatically quit our destructiveness.
We are complete divine beings who can shift a disconnected society toward mutual support, leaving behind exclusion and competition.
Acknowledge what has always been there.
Acknowledge your soul.
Acknowledge mother earth.
We have a lot to do.
Start with yourself.
I love you.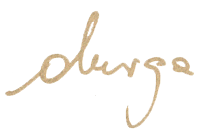 Comments
---
The backstage story
Some weeks ago I tapped deeply into the big Question: "What am I here for, and why was I was meant to be born? I am ready."
The process simultaneously activated a countermovement of feelings. Instead of standing up to grasp the big vision of my soul, the opposite happened: I withdrew, back on my couch positioned like a cat, frozen. My body stiffened and I felt incapable of making the next move.
As an energy seer, I untangle my cover stories quickly. Sitting on my sofa I could see my emotional light body around me crystal clear. I myself found trapped in a paralyzed state of mind and my emotional light body stood still, paralyzed too. An arctic palace around me reflected emotions of the Ice Queen when I asked, "how do I want to feel?"
Completely fascinated by my own visible aura, I reached out and touched the light body with my fingertips and felt a membrane structure of patterns there, in textures and knots like another skin about 50 centimeters (20 inches or so) from my physical body. I know about the emotional body, and now I was in the middle of an interactive movie, seeing it. Eckhart Tolle calls it the pain body. This body is making us feel. But it is more. It vibrates with the resonance and information that comes into our space, and it gives us feedback about what is near. This light body also swings into action when cosmic light information is coming in for us.
When left unconscious the emotional body is like a garage filled with memories, neutral and flavorless, simply potential. Good things and bad things are stored up in boxes ready to vibrate when a similar energy comes around. It can evoke fear when we step into bravery or freeze when old traumas are resurfaced in our memory, even if those experiences are long past.
That day my pain body was activated with the data of old memories.
It shut me down.
We all have it. Emotional body pain, or fear stored in our pain body, affects our lives and can render us unable to move or act.
But there's good news.
We have a deep longing for fearless living. We aim for the higher self.
Change your past-embracing memories into future-building energy.
Let me tell you the truth.
When you tap into the powerful dream of your soul, it will frighten you to death because right then you are at the core of your own prophesy.

This is where some people start their personal fires. And many stop there, and leave the work behind.
But we are now willing to remember our dream in heaven, knowing it will change our lives.
 Maybe when we were 6 years old we knew it; when we were 16 we thought everything was possible.
And maybe the world around us became so loud then that we disconnected from it. Now we need to go back to the time before we stopped knowing.
It's your time to call out your soul. Here's what I did when I was frozen in my pain body.
The Shifting Visualization
I sat there and focused on my heart.
The heart chakra is the source of liquid love.
I let this liquid love pour out of my heart and take on the color and quality it wanted.
I expanded the light love so it covered all my emotional body from inside.
(Imagine it is all around your body)
I melted the frozen parts with love.
I steamed over the patterns and structures and watched them dissolve.
I kept on going until my emotional body was free, flexible and expansive like the open sky.
My emotional body became a soft liquid membrane made of a porous material for traveling light.
I want to show you how to turn the frozen state into fluid emotions.
Try this.
Easily wipe fear away.
Unplug from fear.
Reach out your fingers and feel the texture around you.
Feel the patterns with landscapes of your soul's memories filled with sound, color and scents.
Scan this body. Feel whether it's fluid or frozen.
Let your heart pour out the most compelling fluid of persuasive love.
It will spread over the emotional body and melt it into wholeness.
It may have any color and light tone, even beyond our color palate. Celestial.
Take time for this.
It may take days or weeks to melt down.
You will feel how it comes back to fluidity.
And you will come to a new state of mind.
Connect to your reality.
The feelings of the past and the old data do not need to affect you.
We are always free to love.
Love is presence. Not future. Not past. @agni
Fear is with us all the time.
We confuse fear with reality. But this is an illusion.
We are now ready to understand that we are made of stardust; we are made of energy and light. When we are unplugged from the noise of fear, it's easier to face this reality:
We always have the truth to be our authentic self.
Comments
---
Presence is important. The power of your divine existence lies in the power of now. If you want to live your dreams and see your vision to fruition, the unique frequency of YOU is crucial.
I want to offer you my daily meditation to keep the expansion of yourself alive, so that you can live your life from your soul and your brightest light.
This meditation is a 2-minute instant recharger. You can do it everywhere and anytime: in your car, under the shower, before or after yoga. Your soul is omnipresent, and you can help anchor her where she lives.
So let's do it together, right now.
Standing preferred. Stand for yourself.
Breathe in and out. Do not force or change it.
Feel the energy of light streaming through your whole body.
Aliveness fills every cell of you.
Let your soul-light shine from every cell in your body.
Your Presence
Now feel your aura in front of you.
Anchor a light marker to feel your space in front of you.
Fill it with soul presence. This is not about expansion; it's about compression of your existing energy. Sense your light vibrating.
"My soul presence is before me."
This is your future. This is where you are going.
Next feel your aura behind you.
Anchor a light marker to feel your space behind you.
Fill it with soul presence. It may be unfamiliar, but feel how good it is back yourself up with the love of your soul presence. Your light is vibrating. Lean into your soul-light.
"My soul presence is behind me."
This is your past. This is where you come from.
Next feel your aura to the left of you.
Anchor a light marker to feel your space on your left side.
Fill it with soul presence.
"My soul presence is on my left side."
And feel your aura to the right of you.
Anchor a light marker to feel your space on your right side.
Fill it with soul presence.
"My soul presence is on my right side."
You stand balanced for who you are.
This is the moment to expand above your head.
Anchor your space in the freedom of heaven, the universe, God.
Fill it with soul presence. Feel protected and guided.
This is where your soul comes from.
"My soul presence is rooted in heaven."
Ground your soul down into the earth.
Anchor your space in safe streams of earth, the creation, the fruitful mother.
Fill it with soul presence. Feel desired and loved.
"My soul presence is grounded in the earth."
You are home.
Your heart pulsates.
You are here, now.

Walk with the presence.
Check in a couple of times a day.
Strengthen your frequency.

We all want you.
You are the love of your soul.
This is our prophecy.

I will meet you here.
So simple and easy.
Comments
---