MERRY CHRISTMAS TO YOU.
MERRY CHRISTMAS TO YOU.
We celebrate the love that glues us
and this Universe together.
We celebrate Jesus because he was love.

As for me,
I wish all the love of all the worlds
for you and your beloved ones.

(Love rules.)
Also, I have a surprise for you.
It is the right time to announce:
You are invited
to come to our first ever
JESUS FESTIVAL
April 17-19
at La Lumiére, South France
For the first time people from JESUS THE BOOK & THE SACRED SERIES will gather together. You will meet me, Simon, Fee, Essenes, Women of Ephesus, the loving circle of the 108 around Jesus. For three days we will show how we live the Christlight today.
I had to wait more than 2,000 years.
I cannot wait any longer to make this real.
We came here to find one another again.
Will you come?
I invite you to dive into a celebration of love and life as we gather to build a new communion. Be part of live readings and fire rituals, ancient ceremonies coming alive today.
You cannot miss this.
If you want to know more and you come from far away, please contact our office for assistance.
email: moc.liargelamefehtnull@isarap
phone: +33 498 113162
I hope to see you there.
Jesus always said his teachings would be understood in 2,000 years. This means you.
Merry Christmas, my dear one.
I love you.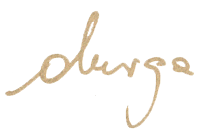 Comments
---