THE BACKGROUND STORY OF "JESUS THE SEEDS OF CHRISTLOVE".
And also how God plays
his tricks.
A too-long story dedicated to our readers and loving followers of the books.
A letter from my sacred heart to your sacred heart.
The timing.
It was this May.
I knew from the beginning of 2014 that this year would be a wild horse.
The more clear this became, the more focused I was on understanding what it is really all about: why I am here, ultimately.
You must know I am typical scanner. I have a Pandora's box full of talents and like to have many simultaneous projects growing in my garden. I am the type of gardener who likes to raise extraordinary, exotic flowers side by side with shameless and wild weeds.
But by May it was clear that I had experimented too much in my garden; some plants crowd others out and keep them from growing and blooming. I made a laser-focused decision to focus only on YOUR FUTURE BOOK: We Dreamt our Lives in Heaven, and offer its online program with tools for remembering and aligning.
The JESUS THE BOOK & THE SACRED SERIES book proposal would wait, even though there were only five pages missing before completion. Book 3 in the series had been in the pipeline for two years, and that would wait too. So far, so good.
Proud and clear, I boarded an airplane from Santa Fe to France.
Usually I sleep on flights, floating airily with heaven. Not this time. I could not close my eyes and slow down. The mantra JESUS THE BOOK started ringing loudly in my ears. It flew around my aura and vibrated high like a laser.
"But we had an agreement!" I protested. "JESUS THE BOOK must wait."
Let me explain something. I believe all truly-aligned ideas come from God first in the form of light patterns. From spirit they take form as an idea, then into projected images and then they crystallize into matter.
For years now I've observed how my books are realized, escorted to their birth, and grow into this world. I see things as a vision when they are still in the universe long before they happen. And timing is the greatest challenge for mystic visionaries like me.
This time JESUS THE BOOK hit the ground with a crash of thunder.
But I got it. I saw a vision of the future once again, and went back to my planning.
I got home to La Lumiere in France, for a meeting with the wonderful hundred and eight around Jesus.
"We have mail, Durga. A guy who came to the film festival found our website. He wants to stay and meditate with us." My assistant Parasi looked at me with questioning eyes.
"Then invite him to come," I replied.
Let me shorten this part of the story: two days later I had an offer to make JESUS THE BOOK a series on HBO and Netflix. But I had to write two more books in order to complete the series. I didn't have to ask Jesus if there were two more books in the series: I already began Volume 3 two years ago, and Volume 4 is our story, of how we all re-met.
Typical of movie people, they wanted it yesterday and sent us an offer. We did not sign, because we wanted a solid foundation based on legal advice.
But I started to write and planned my withdrawal for three months to complete the series.
The miracle opens.
For two years prior I'd had no images for the books.
All at once I could see what was so obvious, but had been hiding from our eyes: Jesus The Seeds of Christlight is the lost story of the Christian church.
After the crucifixion, the omnipotent temples of Jewish High priests, kings and Roman emperors did not find much resonance with the "Religion of Love" Jesus was teaching, nor the existence of heaven here and within each of us, nor the concept of divinity within each woman and man. The early Christians searched for shelter from persecution and spread themselves over Europe, Asia Minor and Asia.
The church of Jesus and Mary Magdalene was hidden away, innocently embraced in Gaul, South France and planted into the groves of Celts. We still find many traces of The Church of Mary Magdalene, the Celtic Symbiose of Christianity and Druids in France and England.
The Christian church of Rome started to grow parallel and its roots reached into South France.
Years later the Inquisition, aided by the king of North France and the Pope in Rome, invaded the Occitane (the name for South France in the medieval Ages). It exterminated all the roots of the church of Jesus and Mary Magdalene. We have no idea what happened; all memories from there were brutally extinguished.
In this part of our story the companions go to India. Jesus does not go to the Hindu temples of the Brahmanic priests; he chooses to walk with us down the path of the old Shakti temples, the living breathing vortexes of powerful Shakti.
The book tells the story of our Shaktipat into initiation. We walk till we meet the most powerful place of Shakti in Hirapur. There all prophesies come true. We walk our footpath back and return with the secrets of the Black Madonnas. It is the story of the traveling church of Mary Magdalene and Jesus planting Christ light seeds in Asia minor, Ethiopia, Egypt and South France.
This is the story of the "seeds of Christ light" that Jesus, Mary Magdalene, the Essenes and the early Christians planted. Our time is destined for harvesting them.
I restore the image.
I remember.
The messenger
And then.
My producer disappeared without a trace.
Now I see how God sent a messenger to open the floodgates of my writing.
Out of my hands, stories tumble over stories. We decided to end it at one point, and still the book has no end. There will be another book.
Seeds of Christlight will come out next year. The book proposal is ready to go. And more changes, more promising developments: I met the wonderful filmmaker Mary Arose Comstock and together we started to play and dream. We find ourselves at an open end of a thousand opportunities.
What I have learned:
: God keeps us on track. He is the keeper of our real soul dreams. It may not end up as you think it should, but it will always be best for you.

: What glitters most is not always the greatest path.

: We need to plant gardens instead of pouring industrial concrete.

: You will always come back to what is yours. No escape.
I love you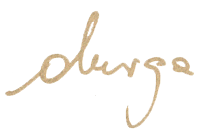 Comments
---