VISION
Instinct and inklings.
A vision of enlightened
feminine Christianity.
A dream of healing conversations
and endless creativity.
When one trembles, you have stolen.
When one melts, you have touched.
Here I begin with a prayer
Comments
---
Align with your sacred path
Do you dare it? Receive my e-book
"SIX WAYS I SHAPED MY OWN RELIGION" when you subscribe. It's FREE!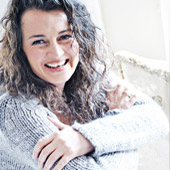 more visions delivered
to your inbox
What we need now are our new visions for the future.
We dream the change in our hearts and it comes to life. You, me, us. My future vision
is the female grail. Read More
"
Your Future Book
by Durga Holzhauser is a ingenious
solution for driving your business to new heights
. As soon as Durga asks her questions, the fire begins to blaze and you get to the core of what ignites your passion. Immediately, Durga brings this passion to life through her visionary power for others."
Kathana Gumpolt
, Spiritual Business Consulting for the new time |
www.livingart-fengshui.com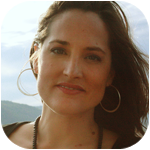 "
Durga was able to see what was, for me, a deep inkling and a hidden desire.
She articulated her vision for my talent as if it were present here and now, and
gave me a strategy
to see it through. And she was fierce about it. "You must do this," she said. "You were made for this and it is waiting for you." When I get stuck, I return to our conversation, remember what she saw for me, remember that it felt really right, and return to the work to make it so."
Pema Teeter
, Writer & Story Coach |
www.storycharmer.com
"No wishy-washy…
Clear, specific, conceptional and holistic!
You go in with your expectations and illusions and
come out with specific goals
and many valuable tools that support you in the implementation!
Do you want get ahead?
Then I recommend Your Future Book!
Thanks to a mighty, passionate visionary, business woman and gentle soul. I am happy all around and full of passion."
Marga Wittenweiler

© 2014 The Female Grail.
All Rights Reserved.
Web design + code by Paul Jarvis.
The Female Grail Categories
Archives by Month