BETWEEN TWO HEARTBEATS.
An Internet-free zone for two weeks.
Out of interruption creative space emerges. I want to let you know I will be on real holiday for two weeks.
I write and live Zeitgeist, in the spirit of the moment, so my posts are not pre-programmed for months in advance. The femalegrail.com will be sitting in silence too.
I always liked the idea of being indispensable. And now I celebrate it for an appointed space in-between, a space I meet now for the first time.

From extensive to intensive.
From explosion to concentration.
From vast to pointed.
From transcended to the center.
From quantity to quality.
We will always meet again. I will be back in two weeks, where new adventures await.
In wild love,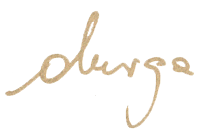 ---