THE REBIRTH OF MYSTIC VISIONARIES AND ORACLES.
2012 is destined to turn our dreams into luxury. Designed to enrich the happiness project: another earth.
A devotional letter to my tribe.
Holy mother!!! The universe means us! Yes you! Let us start now!
My personal 2012 started with what I call my personal Fukushima. My inner fire withdrew me from currency. All of the sudden I was standing there in my full light and all my left behind most ugly shadows showed up disguised as inner and outer saboteurs. I became awfully sick and my heart decided to stand still one night, until I wished to receive recognition. I took refuge to my inner knowledge and lighted fires in the dark nights and prayed. I devoted my tears to the Divine Mother of all.
Soul space clearing and visions
Then my soul started to know and the universal vision supernova showers opened and since then I am writing, writing, writing….
The creative universal fire is burning and I bind myself to the mast of Mother Nature to regain my alchemic wholeness. I am back walking the line.
What Fukushima has taught me/us:
Neither light nor darkness is salvation.
Light is also destructive if disconnected from the eternal fire of love and the law of the eternal balance of nature.
The sacred creative fire is universal home.
Nature is our teacher for mastering the future.
I also turned down all my nuclear power stations.
My past is sacred because she taught me
about who I am today.
It's time for a correction of our minds.
"Terror" without "T" is an error, and that can be adjusted and forgiven.
Mystic visionaries are reawaking.
And the oracles break their silence after eons.
The renaissance gives birth to a Golden Age.
The visionaries stay tight with the divine to announce upcoming trends with good karma and urge them to evolve and flow.
These things inspire me, apart from my universal muses:
Agni's workshop:
"The gates to the Golden Age." Highly recommended.
The fire start of my inner Fukushima, which brought me right back to my heaven on earth. I decided to burn. This brought me straight back to my Self. After the light bulb of my inner soul's landscape was lightened up, I have to do some decluttering and after party cleaning. But I am happy to be back home.
Honoring Hildegard von Bingen, a great mystic visionary, and her life. She had to suffer for her invocations. Her legacy is a trail way for the oracles of our time to embody their visions more easily.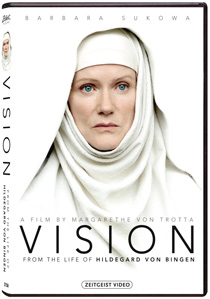 Dr Clarissa Pinkola. My personal healing voice. The holy mother and her renaissance in the souls of humanity.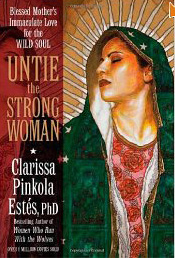 Dyana Valentine, the reincarnated oracle of Delphi. She is the updated version, a creative punk!
Meet her after waking up, when the universal dew is still like a daisy. www.wokeupknowing.com/
Jason Mraz' new song. He won't give up. Neither do I.
and me,
I am still weaving all my visions into a soft fabric of this world. My dedication flows into creating my work in this world, the balance of feminine spiritual leadership and letting you know all about my future book visions.
We are alive.
We are not falling apart.
We are growing together.
Right into wholeness.
Our miracles have already happened.
We need to unwrap them now.
More soon…..


Comments
---
2 Comments
Trackbacks/Pingbacks