A RECIPE, BECAUSE BAKING WITH LOVE AND FRIENDS WILL BUILD OUR WORLD PEACE
My Christmas carols.
Golden.
No way out.
The angels shower sequins and glitter.
Of course they intend to bewitch us.
Don't take things personal.
Hugs are free. You know the heart wins in the end.
I can't move around to unpack all the kitsch without sentiments
When unpacking the Christmas decoration from last year.
I murmur little charms.
Hoping God is online.
May all the worlds be happy.
May all worlds be peaceful.
May all worlds be home.
May each soul have a warm place of understanding.
My Christmas wishes are for you.
For your families, your beloved ones.
For you. Deeply.
My Christmas present for you is our first video recipe with Michael Spiridon our soulgathering Chef.
I hope you love it. We are full of new ideas for the #soulgatherings in 2014. I want to inspire you: Cook with your friends and have some red wine from France or green juices, do what you love most.
Where love and food meet, the world peace starts.
Sweets will win. Generation heart food.
Merry Christmas from thefemalegrail.com
I love you very much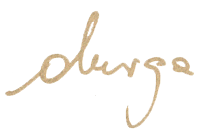 Comments
---