MY FEMININE LEADERSHIP GOSPEL
Things are changing right now: I can feel the energies move. The feminine was absent for a long time. She is awakened now. With great speed, she rises up to the surface of the collective consciousnesses, eager and willing to co-create.

Feminine leadership can heal this world. But carefully! Not without cooperating with the masculine. Not as opponents, whose task is to eliminate one another. The new era will be characterized by a balance of yin and yang. It's the balance of Shiva and Shakti – Shiva is the creator and Shakti is the creation.
I am still convinced that women's leadership without a profound spirituality of the empowered self is impossible. You see, feminine power in its source is not associated with human personalities or gender. It's the primal energy of cosmic creation.
I have taken my 36 beginner steps towards true leadership in business, and I'd be honored to show you my path.
Avant-garde femininity, it's our call!
36 steps
For the balance of the feminine.
Believe. There is higher source guiding us in visible and invisible ways. Call it God, call it Universe or call it Goddess. The source is what we have in common. The source is within you and within me and within all of us. We all have an indigenous spiritual guidance.
Dress up in Love.
Stay rooted in heaven. Stay grounded on the earth. Knowing where we come from is our ultimate destination.
Everything is alive. Do not allow things to veer into the abstract. We need to feel the sensuous texture of business and life. It has its own perfume, its own style, own mood, own light and sound and taste.
Queens and Princesses of the heart: true leaders create leaders. As a leader you are one of a kind.
Money is energetic flow. Money is not virtual; money is energy. Money is value creation. It is a masterful teacher in learning about the universal oneness of giving and taking.
Handmade is soulful. What was crafted (and touched) by hand is luxury.
Our leadership grants awakening to our tribe and associates. Follow your heart and guide others to do the same. Encourage, support, foster, stimulate, inspire, nurture, deliver and extract. Give it all. Be the grace. Sponsor.
You give your business a name, but you do not own it. It belongs to a greater supreme ideal serving all, loving all.
Prayer is our language. Prayer has a higher purpose: it's our business evolution. We talk to each other in prayers.
Success is the new enlightenment. Our spiritual path is embedded in living our dreams. Cause "Self-realization rocks." Danielle LaPorte
Flowers are feminine teachers in how to succeed: With innocence, seeding, growing, blossoming, harvesting, withdrawing, receiving, silence and vacancy. These are all threads weaving a fabric of enlightenment.
Observe nature for help with making decisions.
Seduce. Attract like honey.
Community: Do it for yourself first. Then you can serve all around you.
Mutually empower each other. We grant mutual permission to be who we are.
Mission: We each have one one. Know and feel that others have their own.
Heal what you want to rule. This is the calling of true leaders.
Charm is a weapon. The real conversation is rooted in kindness, respect, love and tolerance. Overfill the world with joy. She will trade up.
Create new space. Build space for new opportunities and workflow possibilities. Give space for each individual to earn his own life and human dignity. Create space for your dream project. The more creative spaces we grow, the more territory we have for change.
Compassion in companionship. When our colleagues are lost in self-doubt, fear or speechlessness, we build support teams for them. We also build promotion teams to support them in times of strength.
When you've tapped into the real essence of things, there is no competition.
Acknowledge the strengths of each other. We are cheerleaders for each other. Know their strengths; feel their power in your bones.
Mutually empower each other, rather than weakening each other. We grant mutual permission to be who we are.
We bow to each other with one aim. We serve a higher source. And purpose. There we are one.
Evolution is the aim of our business. For a better world. We innovate our industry, naturally.
Our past is sacred. Our wounds are too.
Synchronicity is the power tool.
"Enough" is a magical mantra. You already have all you need, no more and no less. Start here. Be grateful and generous. The mantra of having enough will fill up the reserves of abundance.
Find your Self in your center. The inner voice is eternal and wise. And the glow comes alive when we pray and love.
Do not search. Trust you will find it.
Christlove forever. Whenever one searches out the source of everything, she will find the inner Christ in the cosmos and in herself.
Surf on the divine flow and on Universal timing. Everything you really need comes in its right time. Every question posed in the right time will provide healing, and every answer is delivered in its right time.
We flow with each other. The river, knowing the sea, bows to embrace him. Each soul has a unique rhythm. Open up to study the rhythm of others; their soul's song. Each one is meant to sing in the divine orchestra.
Cooperation: it's neither domination nor submission. Trust that others are flowing with you. When she/he procrastinates, know the time is not ripe. Remember to hold steady: those who are overpowered by others can never find their own work flow.
Knowing our roots. Never deny were you come from. Grounded in our own mother culture we tolerate the differences of others. Your mother tongue and freedom are your birthright.
As a prayer is continued,
the Gospel will be continued too…
In wild Love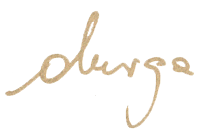 Comments
---
Trackbacks/Pingbacks